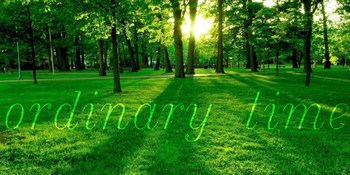 ORDINARY TIME
The rhythm of Ordinary Time reflects the rhythm of life — with its celebrations and its seasons of quiet growth and maturing. Ordinary Time, meaning ordered or numbered time, is celebrated in two segments: from the Monday following the Baptism of Our Lord up to Ash Wednesday; and from Pentecost Monday to the First Sunday of Advent. This makes it the longest season of the Liturgical Year. Vestments are usually green, the color of hope and growth. The Church counts the thirty-three or thirty-four Sundays of Ordinary Time, inviting us to meditate upon the whole mystery of Christ – his life, miracles and teachings – in the light of his passion, death and resurrection, the extraordinary days of our lives in Christ.

---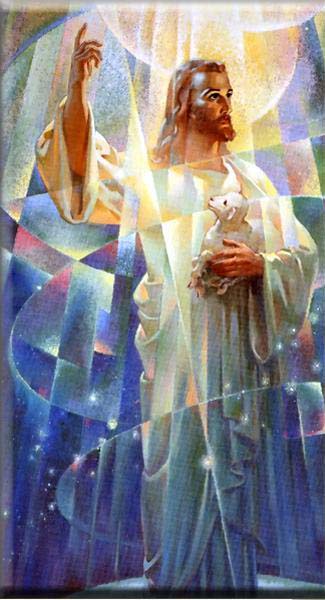 SECOND SUNDAY IN ORDINARY TIME
SUNDAY, JANUARY 19; JOHN 1:29-34
(Isaiah 49:3, 5-6; Psalm 40; 1 Corinthians 1:1-3)
KEY VERSE: "Behold the Lamb of God who takes away the sin of the world" (v.29).
TO KNOW: John the Baptist was a prophet sent by God to announce the coming of the Messiah. When Jesus came to him for baptism, John recognized him as the anointed one (Hebrew, mashiach). When John saw God's spirit "descending from heaven like a dove" (v.32), he testified that Jesus was God's Son who would baptize with the purifying grace of the Holy Spirit. The next day, John paid tribute to Jesus by identifying him with the significant title, the "Lamb of God" (v.29). Perhaps John was thinking of the coming Passover Feast (Jn 2:13). Just as the blood of the slain lamb protected the Israelites on the night when they left Egypt (Ex 12:11-13), Jesus, the new Paschal lamb, shed his blood for the salvation of the world. John's gospel stated that Jesus was put to death on "the day of Preparation for the Passover" (Jn 19:14a) when the lambs were sacrificed in the temple. Paul also thought of Jesus as the Passover Lamb. "Clean out the old yeast so that you may be a new batch, as you really are unleavened. For our paschal lamb, Christ, has been sacrificed" (1Cor 5:7). The prophet Isaiah said that God's suffering servant was led "like a lamb that is led to the slaughter" (Is 53:7b). In the book of Revelation, Jesus is portrayed as the victorious lamb who conquered evil through his death and resurrection (Rv.5:6-14).
TO LOVE: Is my life a witness to Jesus for others?
TO SERVE: Lord Jesus, Lamb of God, thank you for giving me life by dying for my sins.
​
NOTE: DID JEWS BAPTIZE BEFORE JESUS CAME?
Ritual washings were practiced by various groups in Palestine between 150 BC and AD 250. Throughout Jewish history it was traditional for Jews to demonstrate repentance through washing ceremonies. John's baptism may have been related to the purifying washings of the Essenes at Qumran near the Dead Sea. The baptism of John was a Jewish washing. John was preaching repentance for the coming of God's reign. The people who accepted that message and desired to repent came to John. The internal conversion of their heart was demonstrated externally in their baptism in anticipation for the arrival of Messiah. It was a baptism of repentance, and so it was Jewish baptism.

---
MONDAY, JANUARY 20, MARK 2:18-22
Weekday
(1 Samuel 15:16-23; Psalm 50)
KEY VERSE: "Can the wedding guests fast while the bridegroom is with them?" (v 19).
TO KNOW: The people demanded to know why Jesus' disciples did not fast as was the custom of the Pharisees and the disciples of John. Jesus described his relationship with his followers using the biblical metaphor of marriage (Is 54: 5-7). At a wedding feast, guests were relieved of all obligations that might diminish their joy, including fasting. Jesus was the long-awaited bridegroom whose arrival inaugurated a new era. He is the bridegroom and the Church is the bride. With Jesus in their midst, his followers must not mourn; they must celebrate. Jesus said it was impossible to mix the new ways with the old. It was as futile as trying to patch an old garment with new fabric, or putting fresh wine into old worn-out flasks. The time of patchwork faith was over. Just as new fermenting wine could not be contained in aged and unyielding wine skins, the old order could not hold the new life that Jesus brought.
TO LOVE: Do I resist the changes God wants of me?
TO SERVE: Lord Jesus, I long to celebrate with you at the eternal wedding banquet.
​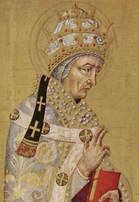 Optional Memorial of Saint Fabian, pope and martyr
Fabian was a farmer who came to Rome on the day when a new pope was to be elected. According to Eusebius, a dove flew in and settled on Fabian's head. The gathered clergy and laity took this as a sign that Fabian had been anointed, and he was chosen Pope by acclamation. Fabian sent Saint Dionysius and other missionaries to Gaul, which encompasses present day France, Luxembourg, Belgium, most of Switzerland, Northern Italy, as well as the parts of the Netherlands and Germany. Fabian governed as bishop of Rome for 14 peaceful years until his martyrdom in the persecutions of Decius c 250. His relics are long gone, but the stone that covered his grave, clearly written in Greek, says: "Fabian, bishop, martyr" He is buried in the catacombs of Saint Callistus, Rome, Italy. ​
---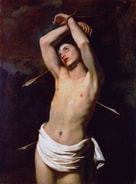 Optional Memorial of Saint Sebastian, martyr
During Diocletian's persecution of the Christians, Sebastian visited them in prison, bringing supplies and comfort. It was reported that he healed the wife of a soldier by making the Sign of the Cross over her. Charged as a Christian, Sebastian was tied to a tree, shot with arrows, and left for dead. He survived, recovered, and returned to preach to Diocletian. The emperor then had him beaten to death. During the 14th century, the random nature of infection with the Black Death caused people to liken the plague to being shot by an army of nature's archers. In desperation they prayed for the intercession of a saint associated with archers, and Saint Sebastian became the patron saint of the plague.

---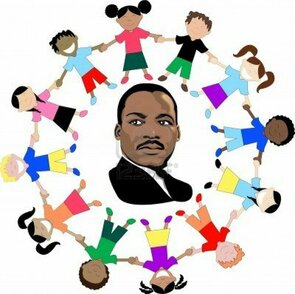 Martin Luther King Jr. Day
Dr. Martin Luther King Jr., was born on January 15, 1929 in Atlanta, Georgia. He entered the Christian ministry and was ordained in 1948 at the age of nineteen. From 1960 until his death in 1968, he was co-pastor with his father at Ebenezer Baptist Church, President of the Southern Christian Leadership Conference and Vice President of the national Sunday School and Baptist Teaching Union Congress of the National Baptist Convention. Dr. King was a pivotal figure in the Civil Rights Movement. He was elected president of the Montgomery Improvement Association, the organization responsible for the successful Montgomery Bus Boycott. He also helped to organize the 1963 March on Washington, where he delivered his famous "I Have a Dream" speech. He was arrested thirty times for his participation in civil rights activities. Dr. King was shot to death while standing on the balcony of the Lorraine Motel in Memphis, Tennessee on April 4, 1968.
"I have a dream that one day this nation will rise up and live out the true meaning of its creed: "We hold these truths to be self-evident: that all men are created equal." - Martin Luther King Jr.

---
TUESDAY, JANUARY 21, MARK 2:23-28
Memorial of Saint Agnes, virgin and martyr
(1 Samuel 16:1-13; Psalm 89)
KEY VERSE:
"The Sabbath was made for man, not man for the Sabbath" (v 27).
TO KNOW:
As Jesus and his disciples were walking through the corn fields on the Sabbath day, his hungry disciples began to pluck the ears of corn and to eat them. On any ordinary day the disciples were doing what was permitted (Deut 23:25). As long as they did not put a sickle into the field they were free to pluck the corn. But this activity was done on the Sabbath, which was hedged around with hundreds of rules and regulations. The religious leaders classified a number of activities that was forbidden on the Sabbath. Among the labors that occurred during the "seasons of plowing and harvesting" (Ex 34:21) were reaping, threshing, winnowing, and the preparation of a meal from raw ingredients. When Jesus met with opposition from the Pharisees, he cited the precedence of David who fed his hungry men with the bread of offering, which had been reserved for the priests (1 Sm 21:4-7). Jesus said that the Sabbath was a gift from God, and that charity should prevail over rules and rituals. As "Lord of the Sabbath" (v 28), Jesus correctly interpreted the Law to benefit all people.
TO LOVE:
Have I allowed legalism to be a substitute for love of the Lord and his people?
TO SERVE:
Lord Jesus, help me to keep the Sabbath by prayer and good works.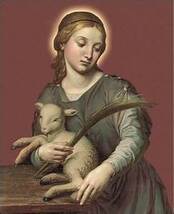 Saint Agnes, virgin and martyr
Agnes' name means "chaste lamb." Agnes, the daughter of a noble Roman family, had become a Christian. She was martyred for her belief during the persecution of Diocletian in 304, or possibly earlier. Agnes was ordered to sacrifice to pagan gods and lose her virginity by rape. She was taken to a Roman temple of Minerva (Athena), and when led to the altar, she made the Sign of the Cross. She was threatened, then tortured when she refused to turn against God. Several young men offered to marry her, whether from lust or pity is not known. She said that to do so would be an insult to her heavenly Spouse, and she would keep her consecrated virginity intact, accept death, and see Christ in Heaven. According to early accounts, her enraged persecutors attempted to burn Agnes, and when this failed, they decapitated her. Testimony to her courageous witness was given in an account by Saint Ambrose (340-387) in "De Virginibus." Pope Damasus (ca. 304-384) extolled the heroism and virtue of the young girl, reportedly telling in a poem how she bravely faced fire, concerned only that her stripped body be covered by her long hair. Since the early middle-ages, Saint Agnes is usually depicted holding a lamb as a symbol of her purity.
---
WEDNESDAY, JANUARY 22, MARK 3:1-6
(1 Samuel 17:32-33, 37, 40-51; PSALM 144)
KEY VERSE:
"Is it lawful to do good on the Sabbath rather than to do evil?" (v 4).
TO KNOW:
Jesus was often critical of those who used the Sabbath Laws to prevent needed ministry to others. While worshiping in the synagogue, he saw a man with a crippled hand. Jesus was just as concerned with the physical well-being of this man as his spiritual welfare. As a cripple, the man was unable to work and his livelihood was in Jesus' hands. Knowing that the man dared not ask for healing on the Sabbath, Jesus called him to stand before the entire assembly. He asked those gathered whether it was preferable to heal on the Sabbath or to do evil by avoiding the needs of others. When no one answered him, Jesus grew angry and was grieved by their cold-heartedness. Then he healed the man with a simple command. The irate religious leaders saw no violation of the Sabbath Law when they joined together to plot Jesus' death.
TO LOVE:
Am I more concerned with keeping rules than with helping others?
TO SERVE:
Lord Jesus, give me the wisdom to respond with your love in each circumstance.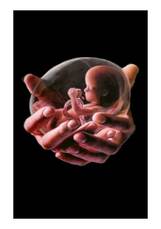 A DAY OF PRAYER FOR THE LEGAL PROTECTION OF UNBORN CHILDREN
In all the dioceses of the United States of America, January 22 (or 23, when the 22nd falls on a Sunday) shall be observed as a particular day of penance for violations to the dignity of the human person committed through acts of abortion, and of prayer for the full restoration of the legal guarantee of the right to life. The Mass "For Peace and Justice" should be celebrated with violet vestments as an appropriate liturgical observance for this day. (General Instruction of the Roman Missal, no. 373)
A great prayer for life is urgently needed, a prayer which will rise up throughout the world. Through special initiatives and in daily prayer, may an impassioned plea rise to God, the Creator and lover of life, from every Christian community, from every group and association, from every family and from the heart of every believer. -- Pope Saint John Paul II, Evangelium Vitae, no. 100

---
THURSDAY, JANUARY 23, MARK 3:7-12
(1 Samuel 18:6-9, 19:1-7; Psalm 56)
KEY VERSE: "He had cured many and, as a result, those who had diseases were pressing upon him to touch him" (v 10).
TO KNOW: After Jesus' confrontation with the religious leaders in the synagogue, he withdrew to the area around the Sea of Galilee. There he concentrated on the formation of his disciples. As Jesus taught and healed people, he attracted large crowds from many regions: Jerusalem in the south, Tyre and Sidon in the north, Idumea to the east, and even beyond the Jordan River to the west. Jesus was creating a new people of God made up of all peoples. When he encountered some individuals possessed by "unclean spirits" (v 11), they identified him as the "Son of God" (v 11). Ancient people believed that they could gain mastery over a spirit by naming it, and the demons made the effort to ward off God's power. Jesus silenced the demonic attempt to thwart God's plan. By naming the enemy, Jesus had power over them.
TO LOVE: Have I experienced the power of Jesus' Name in my life?
TO SERVE: Lord Jesus, help me to pray with confidence in your Holy Name.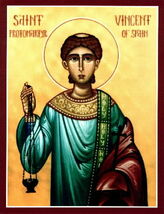 Optional Memorial of Saint Vincent, deacon and martyr
Vincent is the earliest Spanish martyr whose name is known to us. He was a deacon who, along with his bishop Valerius, was apprehended during a persecution by the governor of Spain, Dacian. It is said that when they were brought to trial, and since Valerius had a speech impediment, Vincent spoke for both, and that his fearless manner so angered the governor that Vincent was tortured and killed, though his aged bishop was only exiled. Vincent was submitted to the fiercest of tortures. His flesh was torn by iron hooks; he was placed on a red hot gridiron and roasted; he was thrown into a dungeon strewn with broken pottery—yet he still survived. At last his friends were allowed to visit him. They prepared a bed for him, and as they laid him on it he died.​
---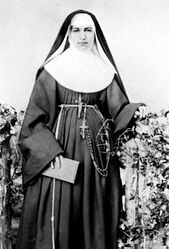 Optional Memorial of Saint Marianne Cope, virgin
Marianne Cope, O.S.F. was born in Germany in 1838. Just a year after her birth, her family emigrated to the United States. By the time she reached the eighth grade, her father had become an invalid and she went to work in a factory to support the family. Her father died in 1862, and Marianne pursue a religious life. She became a novitiate of the Sisters of the Third Order Regular of Saint Francis. By 1883, she had become the Superior General of her congregation. It was at this time she received a plea for help from leprosy sufferers in Hawaii. Mother Marianne, as she was then known, left Syracuse with six sisters to attend to the sick. She never contracted leprosy herself, which many regarded as a miracle in itself. Eventually, Mother Marianne's work became a burden on her frail body and she was confined to a wheelchair. Despite this limitation, she continued to work tirelessly. Mother Marianne passed away in 1918. She was beautified in 2005 and declared a saint by Pope Benedict XVI in 2012.

---
FRIDAY, JANUARY 24, MARK 3:13-19
Memorial of Saint Francis de Sales, bishop and doctor of the Church
(1 Samuel 24:3-21; Psalm 57)
KEY VERSE:
"He appointed twelve that they might be with him and he might send them forth to preach" (v 14).
TO KNOW:
In Scripture, the mountain was a special place of God's revelation (Moses, Ex 19:3; Elijah, 1 Kgs 19:8-12). Jesus went up the mountain to summon those with whom he would share his ministry. His co-workers would be "sent forth" (the meaning of the word "apostle") to preach with the power and authority of his name. These men were eye-witnesses to the life, death and resurrection of Jesus (Acts 4:33). In the first covenant, there were twelve tribes that formed the foundation for the people of God (Gn 49). In the new covenant, there would be Twelve Apostles who would be signs of the newly restored twelve tribes of Israel, the Church. Peter is always first in the list. He is the foundation "rock" (Greek,
Petros
) upon which the Church would be built (Mt 16:18).
TO LOVE:
Have I heard the Lord's call to follow him?
TO SERVE:
Holy Apostles, help me to follow your example.​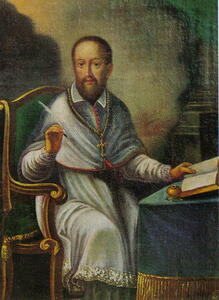 Saint Francis de Sales, bishop and doctor of the Church
Francis de Sales was born in Savoy near Annecy in 1567, shortly after the conclusion of the Council of Trent. He studied the law, but abandoned the prospect of a brilliant career, and was ordained to the priesthood in 1593. Francis was appointed bishop of Geneva, and spent the rest of his life reforming and reorganizing the diocese and in caring for the souls of his people by preaching and spiritual guidance. He became the spiritual director of Saint Jane de Chantal with whom he founded the nuns of the Visitation in 1610. In his most famous writings, the "Introduction to the Devout Life" (1609) and the "Treatise on the Love of God" (1616), Francis taught that that true holiness is not reserved for monks and hermits alone. We can all attain a devout and spiritual life no matter what our position in society. In this he anticipated the Second Vatican Council's teaching that all Christians are called to holiness (Lumen Gentium, chapter 4). Francis died at Lyons on December 28, 1622 and was canonized in 1665. He was declared a Doctor of the Church in 1877 and Patron of the Catholic Press in 1923.


---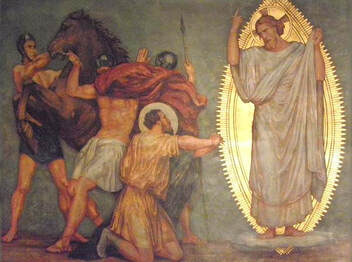 FEAST OF THE CONVERSION OF SAINT PAUL THE APOSTLE
SATURDAY, JANUARY 25, MARK 16:15-18
(Acts 22:3-16 or Acts 9:1-22; Psalm 117)
KEY VERSE: "He said to them, `Go into the whole world and proclaim the gospel to every creature'" (v 15).
TO KNOW: This section of chapter 16 of Mark's Gospel (verses 9-20) is termed the "Longer Ending." It is believed that this material was added later from other traditions to complete what was thought to be an abrupt ending to Mark's gospel. But Mark's purpose in writing was complete; Jesus was raised from the dead just as he told his followers. The longer ending includes material from other gospels: Christ's appearance to Mary Magdalene (Jn 20:1-18), and to two disciples on a road to Emmaus (Lk 24:13-24). The disciples refused to believe these witnesses, and later, when they "were at table" (Mk 16:14, the Eucharist), the Lord appeared and rebuked them for their unbelief. Jesus then commissioned his followers to go into the world and proclaim the message of salvation to everyone (Mt 28:16–20).
TO LOVE: Is my life an open letter that others might read to meet the Lord?
TO SERVE: Lord Jesus, help me to proclaim your gospel with the zeal of St. Paul.
---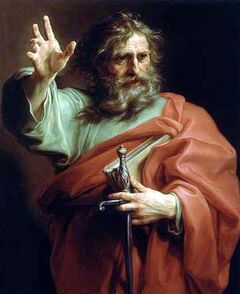 CONVERSION OF PAUL, APOSTLE
Paul was born as Saul (his Jewish name) at Tarsus in Cilicia (modern Turkey, Acts 21:39), of a father who was a Roman citizen. He was a Pharisee who hated and persecuted Christians as heretical, even assisting at the stoning of Saint Stephen the Martyr. On his way to arrest Christians in Damascus, Paul experienced a vision of the risen Lord who told him that in persecuting Christians, he was persecuting Christ (Acts 9:3-5; note: nothing is said that Paul was riding a horse). The Lord then commissioned him to preach the Gospel. The experience had a profound spiritual effect on him, bringing about his conversion to Christianity. He was baptized, using his Roman name Paul to reflect his new vocation, and began traveling and preaching as an Apostle to the Gentiles (Romans 11:13, Galatians 2:8). Paul embarked on three missionary journeys, founding churches in many areas, and writing letters to encourage and correct those struggling communities. In the year 57 Paul was arrested and sent to Rome where he was imprisoned and beheaded during the Emperor Nero's persecution of Christians (67-68 CE). (According to Clement of Rome, Paul was released before this and evangelized in Spain and elsewhere). Paul is interred in the Basilica of Saint Paul Outside the Walls in Rome. ​
---
THIRD SUNDAY IN ORDINARY TIME
SUNDAY, JANUARY 26, MATTHEW 4:12-24 or 4:12-17
(Isaiah 8:23 ― 9:3; Psalm 27; 1 Corinthians 1:10-13, 17)
KEY VERSE: "Follow me, and I will make you fish for people" (v. 19).
TO KNOW: When Jesus heard that John the Baptist had been arrested by Herod Antipas, he withdrew from Nazareth (in the region of Zebulon), and moved north to Capernaum (in the region of Naphtali). Matthew saw this move as fulfilling Isaiah's prophecy that a "great light" would shine on this land in darkness (Is 8:23-9:1). The northern territory of these two "brothers" (Zebulon and Naphtali) was the first to fall during the Assyrian invasion (733-32 BCE). The area was repopulated by Gentiles (2 Kgs 17:24), and thereafter was considered heathen by devout Jews in Judah in the south. Jesus called two pair of brothers as his first disciples: Peter and Andrew, and James and John, who responded "immediately" (v. 20). Discipleship was more than being instructed by the master. Jesus called his disciples to share an intimate relationship with him, by learning from his example, participating in his mission and being dedicated to him to the point of death. These first disciples were totally committed as they left home, family and work in order to follow Jesus. These were only the first steps on a long and difficult road.
TO LOVE: Does the light of God's reign shine through me?
TO SERVE: Lord Jesus, help me be an instrument to bring others to you.
---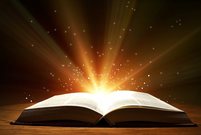 SUNDAY OF THE WORD OF GOD
Pope Francis' Apostolic Letter, Motu proprio "Aperuit illis", published on 30 September, establishes that "the Third Sunday in Ordinary Time is to be devoted to the celebration, study and dissemination of the Word of God". Pope Francis invites local communities to find ways to "mark this Sunday with a certain solemnity". He suggest that the sacred text be enthroned "in order to focus the attention of the assembly on the normative value of God's Word". In highlighting the proclamation of the Word of the Lord, it would be appropriate "to emphasize in the homily the honor that it is due." The Bible is not meant for a privileged few, writes the Pope. It belongs "to those called to hear its message and to recognize themselves in its words."

---
MONDAY, JANUARY 27, MARK 3:22-30
Weekday
(2 Samuel 5:1-7, 10; Psalm 89)
KEY VERSE: "If a kingdom is divided against itself, that kingdom cannot stand" (v 24).
TO KNOW: When Jesus returned to Capernaum, large crowds gathered, which made it impossible for him and his disciples to take time to eat. Some of Jesus' relatives believed that he had taken leave of his senses and could no longer handle his own affairs. Some scribes from Jerusalem charged him with performing exorcisms by the power of "Beelzebul" (the pagan god Baal of Syria). Jesus described the folly of a divided kingdom. If a nation was torn by civil war, it could not stand. Neither could a family withstand internal strife. Similarly, if Satan worked against himself, his domain would eventually collapse. Jesus was the "strong man" (v 27) who plundered Satan's household. Satan's defenses had been breached, and one mightier that he had arrived. The conquest of Satan had begun. Anyone who declared that Jesus was in league with the king of the demons was guilty of blaspheming the Holy Spirit who was at work in Jesus.
TO LOVE: Am I a source of unity or discord in my family?
TO SERVE: Lord Jesus, reconcile any divisions in my life.
​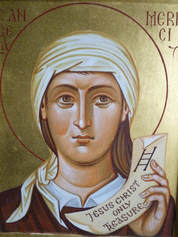 Optional Memorial of Saint Angela Merici, virgin
Angela Merici was born in Desenzano, Italy, around 1474. Living most of her life in Brescia, a city in northern Italy, Angela became well known for her ministry of service to the marginalized, the displaced, the poor, the orphaned and the sick. She saw women as agents of change in a world longing for love and harmony. While still in her teens, Angela received a vision instructing her to form a "company of women" to further the work of God. On November 25, 1535, Angela and 28 young women formed the Company of Saint Ursula. They were to be women of prayer and virtue with a simple rule and spiritual leaders to whom they would be accountable and who would strengthen and direct them. After Angela's death on January 27, 1540, Ursuline communities were established quickly in France, Germany, Belgium, Holland, Switzerland, Canada and the United States. Today, thousands of Ursuline Sisters work to proclaim the Good News of Jesus Christ on six continents. Canonized in 1807 by Pope Pius VII, her body remains incorrupt.
---
TUESDAY, JANUARY 28, MARK 3:31-36
Memorial of Saint Thomas Aquinas, priest and doctor of the Church
(2 Samuel 6:12b-15, 17-19; Psalm 24)
KEY VERSE: "Whoever does the will of God is my brother and sister and mother" (v 35).
TO KNOW: In the early Christian community, there was an influential group called the "Brothers of the Lord" who were counted among Jesus' relatives. One of them was James, who became the leader of the Church in Jerusalem. When Jesus was informed that his mother and his "brothers and sisters" were "outside" the house asking for him, he told his followers that it took more than blood relationships to bind them together. The disciples were a very mixed group but they were bound to one another because they had accepted Jesus Christ as their Lord. They had a common goal: that of seeking to win men and women for Jesus Christ. Those "inside" God's household were those who were obedient to God's will. Jesus' mother Mary exemplified this in all she said and said.
TO LOVE: Are others able to recognize me as a member of Jesus' family?
TO SERVE: Mary my mother, teach me to be God's child so that I can be a brother or sister to your Son.
​
NOTE:
In Semitic language, "brothers" or "sisters" can mean children of the same parent, but can also imply extended members of a family such as cousins, etc. If Mark intended to say that Mary had other children, he would have said, "the sons and daughters of your mother are here," which would explain that they were Jesus' natural brothers and sisters. The doctrine of Mary's perpetual virginity was defined by the Lateran Council in 649 CE.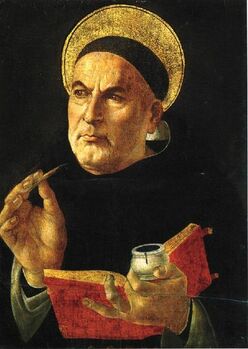 Saint Thomas Aquinas, priest and doctor of the Church
Thomas Aquinas was born in the family castle in Lombardy near Naples. He joined the mendicant Dominican friars in 1244 (a religious order that practiced poverty, preaching, evangelization, and ministry, especially to the poor). He studied in Paris from 1245-1248 under Saint Albert the Great and was ordained in 1250 and taught theology at University of Paris. Thomas obtained his doctorate, and was recalled to Naples in 1272 where he was appointed regent of studies while working on his Summa Theologica. On December 6, 1273 he experienced a divine revelation that so enraptured him that he abandoned the Summa saying that his writings were so much straw in the wind compared to the reality of the divine glory. He died four months later while en route to the Council of Lyons. His works have been seminal to the thinking of the Church as they systematized great thoughts and teaching, and combined Greek wisdom and scholarship with the truth of Christianity. Pope Leo VIII commanded that his teachings be studied by all theology students. Thomas Aquinas was proclaimed a Doctor of the Church in 1567. "Grant me, O Lord my God, a mind to know you, a heart to seek you, wisdom to find you, conduct pleasing to you, faithful perseverance in waiting for you, and a hope of finally embracing you." - Saint Thomas Aquinas

---
WEDNESDAY, JANUARY 29, MARK 4:1-20
​Weekday
(2 Samuel 7:4-17; Psalm 89)
KEY VERSE: "But those sown on rich soil are the ones who hear the word and accept it and bear fruit thirty and sixty and a hundredfold" (v 20).
TO KNOW: Jesus regularly taught by means of parables, which compelled people to hear God's truth in a new way. The unexpected points of these stories often surprised his audience, and confused those whose ears and hearts were closed to the meaning. In his parable of the sower, Jesus dealt with the proclamation and acceptance of God's word. The seed was the Gospel, which was broadcast on the ground generously. Some fell by the wayside and was devoured by the Evil One. Some was sown on the rocky ground of hard hearts where it failed to take root. Some was choked by the thorns of anxiety and worldly concerns. Despite this, some seed fell on the rich soil of receptive hearts and yielded an abundant harvest. Let the seed of God's Word be sown deep within you, where it can't be stolen, scorched, or choked.
TO LOVE: What prevents the seed of God's word from growing and maturing in my life?
TO SERVE: Lord Jesus, help me to prepare my heart to receive your word.


THURSDAY, JANUARY 30, MARK 4:21-25Weekday
(Hebrews 10:19-25; Psalm 24)
KEY VERSE:
"Anyone who has ears to hear ought to hear" (v 23).
TO KNOW:
Jesus regularly taught by means of parables but many people were unresponsive to his message. He cited the prophet Isaiah (6: 9) to show that the reason why they did not get the point of his teachings was that their eyes, ears and hearts were closed to his revelation. Jesus admonished his disciples to listen carefully. God had blessed them abundantly through his teaching; therefore, much would be expected of them. Since they had been given the light of faith, they had the obligation to share their belief with others. Their faith must not be hidden, but must shine brightly like a lamp that illuminated the whole household. Anyone who rejected the light of truth would continue to live in darkness.
TO LOVE:
Have I been a source of light or darkness to others today?
TO SERVE:
Lord Jesus, I pray that your light will shine through me in all that I do.


FRIDAY, JANUARY 31, MARK 4:26-34
Memorial of Saint John Bosco, priest
(2 Samuel 11:1-4a, 5-10a, 13-17; Psalm 51)
KEY VERSE: "With many such parables he spoke the word to them as they were able to understand it" (v 33).
TO KNOW: The key point of Jesus' teaching was the coming of God's reign. In his parables, he used examples from everyday life, such as farmers, seeds and grain, to invite his followers to discover the meaning of his message. Jesus explained that the growth and fruitfulness of the kingdom was not solely due to their efforts, but was the work of God. Human inadequacy could not hinder the coming of the reign of God, which would grow imperceptibly until fully established at the final judgment. Jesus compared the irrepressible quality of the kingdom to that of a mustard seed. When the seed was sown, it was very small, but when it matured it attained the height of a tree. In God's kingdom, there would be room for all people, Jew and Gentile, to dwell securely under its lofty branches.
TO LOVE: Do I trust that my work will be fruitful under God's guidance?
TO SERVE: Lord Jesus, help me to grow and mature in my faith.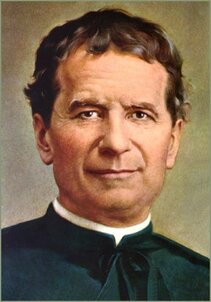 Saint John Bosco, priest
John Bosco was ordained in 1841. He worked with youth, taught catechism to orphans and apprentices and was a chaplain in a hospice for girls. John wrote short treatises aimed at explaining the faith to children, and then taught children how to print them. He founded the Salesians of Don Bosco (SDB) in 1859, priests who work with and educate boys under the protection of Our Lady, Help of Christians, and Saint Francis de Sales. He founded the Daughters of Mary, Help of Christians in 1872, and the Union of Cooperator Salesians in 1875. Don Bosco's method of study involved observance of rules by instilling a sense of duty, by removing all occasions for disobedience, and by allowing no effort toward virtue to pass unappreciated. He held that the teacher should be father, adviser, and friend, and he was the first to adopt the preventive method rather than punishment. He wrote: "As far as possible avoid punishing . . . try to gain love before inspiring fear." At the time of Don Bosco's death in 1888 there were 250 houses of the Salesian Society in all parts of the world.​
---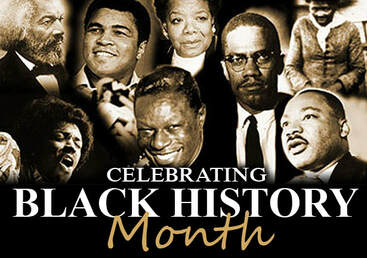 FEBRUARY, BLACK HISTORY MONTH
Carter G. Woodson, (1875-1950) noted Black scholar and historian and son of former slaves, founded the Association for the Study of Negro Life and History in 1915, which was later renamed the Association for the Study of African American Life and History (ASALH). He initiated Black History Week, February 12, 1926. For many years the 2nd week of February (chosen so as to coincide with the birthdays of Frederick Douglass and Abraham Lincoln) was celebrated by Black people in the United States. In 1976, as part of the nation's Bicentennial, it was expanded and became established as Black History Month, and is now celebrated all over North America. ​
---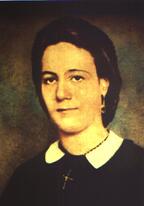 Venerable Henriette Delille, Foundress of the Sisters of the Holy Family
Henriette Delille is the first U.S. native born African American whose cause for canonization has been officially opened by the Catholic Church. She was born in New Orleans in 1812, a free woman of color. By 1836, she had inspired a small band of women to assist the sick and dying and to catechize the uninstructed among her people. The Sisters of the Holy Family trace their official origin to 1842. By 1851, Henriette had personally purchased a home where these women could live in community and further their ministry. At her death in 1862, Henriette Delille was known as one "who for the love of Jesus Christ had made herself the humble servant of slaves." The simple prayer that guided her life was: "I believe in God. I hope in God. I love God. I want to live and die for God.
---
SATURDAY, FEBRUARY 1, MARK 4:35-41
Weekday
(2 Samuel 12:1-7a, 10-17; Psalm 51)
KEY VERSE: "Why are you terrified? Do you not yet have faith?" (v 40).
TO KNOW: Mark's gospel shows the difficulty that Jesus' disciples had in understanding his true identity. Jesus had been teaching them by means of parables (4:1-34). Now he taught them with a parable in action. Fatigued by a long day of teaching, Jesus took his disciples in a boat across the lake to rest. While Jesus sought a moment of sleep in the stern of the boat (where the steersman sat), a storm suddenly arose and threatened to capsize the craft. The disciples cried out in terror, chastising Jesus for seeming to be unconcerned for their safety. Jesus demonstrated his power over the elements. With the same authority that God used in creation when a "mighty wind swept over the waters" (Gn 1:2), Jesus spoke a word of command and the wind and the sea became tranquil. Jesus then calmed the fear in his disciples' hearts and they were in awe of him whom the wind and the seas obeyed. On the stormy sea of life, our boat will stay on course with the light of Christ to guide us.
TO LOVE: Do I speak God's peace to a troubled world?
TO SERVE: Lord Jesus, help me to know you are present in all the storms of my life.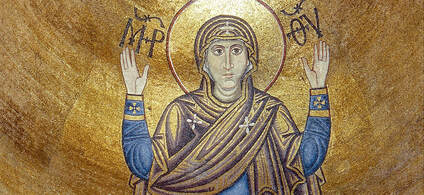 OPTIONAL MEMORIAL OF THE BLESSED VIRGIN MARY
Chapter V of the Directory on Popular Piety and the Liturgy, issued by the Holy See in December 2001, describes the Church's traditional dedication of Saturday to the Virgin Mary. "Saturdays stand out among those days dedicated to the Virgin Mary. These are designated as memorials of the Blessed Virgin Mary" (218). The chapter also describes the importance of Mary, the Mother of Jesus, in Catholic devotional life, in the Liturgy, and reflections on popular devotions to Mary, her feast days, and the Rosary. ​
---
FEAST OF THE PRESENTATION OF THE LORD
SUNDAY, FEBRUARY 2, LUKE 2:22-40 or LUKE 2:22-32
(Malachi 3:1-4; Psalm 24; Hebrews 2:14-18)
KEY VERSE: "For my eyes have seen your salvation, which you prepared in sight of all the peoples" (v. 30-31).
TO KNOW: After the birth of Jesus in Bethlehem, Mary spent forty days in ritual purification from childbirth (Lv. 12:3-4). When the days of her purification were fulfilled, the couple brought the infant Jesus to the temple to offer the sacrifice required by the Law. One of Israel's deepest hopes was to reestablish the temple as the place of right worship so that the glory of the Lord might return. When Joseph and Mary bring the infant Jesus into the temple, the prophecy of Malachi was being fulfilled (3:1). In the temple that day were Simeon and Anna, two elderly people, who faithfully awaited the deliverance of Israel. Simeon praised God for allowing him to behold the one who would bring salvation to all people. Then Simeon directed his words to Mary saying that a "sword would pierce her heart" (Lk 2:35). Her deep faith would not spare her from sharing the suffering of her son. Anna was a devout widow who spent her days praying and fasting for the redemption of Israel. She was a "prophetess," one who interpreted God's actions in the world. Anna gave thanks to God and telling everyone that deliverance would come through the child Jesus. Afterwards, Mary and Joseph returned to Nazareth where Jesus grew in age, wisdom and in the grace of God.
TO LOVE: Do I appreciate the wisdom of the elders in my community?
TO SERVE: Holy Spirit, help me to recognize the presence of the Lord in my life.

---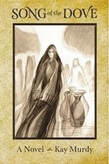 ​SONG OF THE DOVE
A novel of Mary of Nazareth by Kay Murdy
Kay Murdy writes the story of a Jewish woman of the first century who lived in Nazareth, a tiny village nestled in the hills of Israel. She was betrothed to a young man, and when the Divine Messenger announced that would have a son, she struggled to understand the strange things happening in a time with more than its share of turmoil, both political and religious. What happened tested both her faith and courage.
ACTA Publications.
Order: www.actapublications.com or at www.amazon.com, paperback or Kindle versions.

---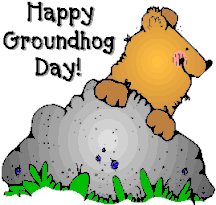 GROUND HOG DAY
The legend of Groundhog Day is based on an old Scottish couplet: "If Candlemas Day is bright and clear, there'll be two winters in the year." Every February 2, people gather at Gobbler's Knob, just outside of Punxsutawney, Pennsylvania. When the groundhog, Punxsutawney Phil, comes out of his burrow, if he sees his shadow that means six more weeks of winter. If he does not see it, that means spring is just around the corner. Approximately 90% of the time, Phil sees his shadow. Phil started making predictions in 1887 and has become an American institution.
---