"Your Word is a lamp to my feet and a light to my path." Psalm 119:105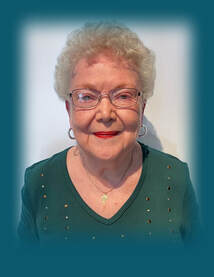 KAY MURDY, AUTHOR, SPEAKER
Kay has a Masters in Religious Studies from Mount St. Mary's University, Los Angeles, CA. Kay is a co-founder of the Catholic Bible Institute for the Los Angeles Archdiocese co-sponsored by Loyola Marymount University.​
For comments or questions or permission to reprint my commentaries copy and paste the address into your email:
murdyk@netscape.net
​
​Her Web Site includes reflections on Sunday and Weekday Mass Readings of the Catholic Church, ​Feasts and Memorials of the Saints as well as tools to enable the reader to understand
the Old and New Testaments and to pray the scriptures.
KAY'S COMMENTARIES PROVIDE THREE LEVELS FOR UNDERSTANDING
THE SCRIPTURES AND APPLYING THEM TO OUR LIVES:
TO KNOW:
What does the author intend to say to the reader?
TO LOVE:
How do the Scriptures help deepen my relationship with Jesus?
TO SERVE: In what ways do I love and serve God, my family and my community?
"Ignorance of the Scriptures is ignorance of Christ." St. Jerome​
---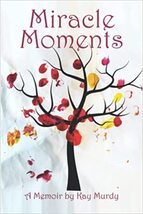 My new book,
Miracle Moments
can be purchased on
Amazon.com
in paperback of Kindle formats.
Here is an idea of what the book is about. God wants to be revealed to everyone, in what I call a serendipity event—when something unexpected happens without looking for it. Have you ever had a friend call when you most needed support in a difficult time? Did someone answer a question you did not ask but were worried about? Did you meet a stranger "out of the blue" who changed the direction of your life? Was it a random chance? A happy accident? A bizarre coincidence? I don't believe that such incidents are "coincidences." They are "God-Incidents." I wrote this memoir, not so much to detail the events in my life, but to find the action of God's grace in these events. I hope my reflections will help you see miraculous signs of God's presence in your life.
---